SEES Arctic expedition 2022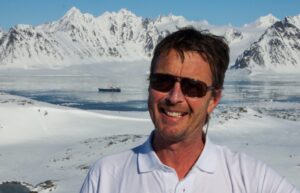 July 10 I will travel to Svalbard for the SEES Arctic research expedition. During this voyage several researches will investigate developments in the Arctic. My role in the expedition is to investigate the types and sources of plastic objects on the shores of this remote area. This is part of the multiyear project Arctic Marine Litter, so far covering Greenland, Jan Mayen, Svalbard, Iceland and Norway and has led to increased insights in the influx of plastic waste ending up in the Arctic.
The expedition is organised by the Arctic Centre of the University of Groningen in cooperation with Oceanwide Expeditions. 
The ship Ortelius will carry us to the Southern part of Spitsbergen and to Edgeoya, a very remote part of the archipelago. Kapp Lee on Edgeoya is the place where a famous Dutch research expedition took place in 1968-69: four young man stayed there for 13 months in a simple cabin to carry out polar bear research. This will be one of the places where we will make a landing.