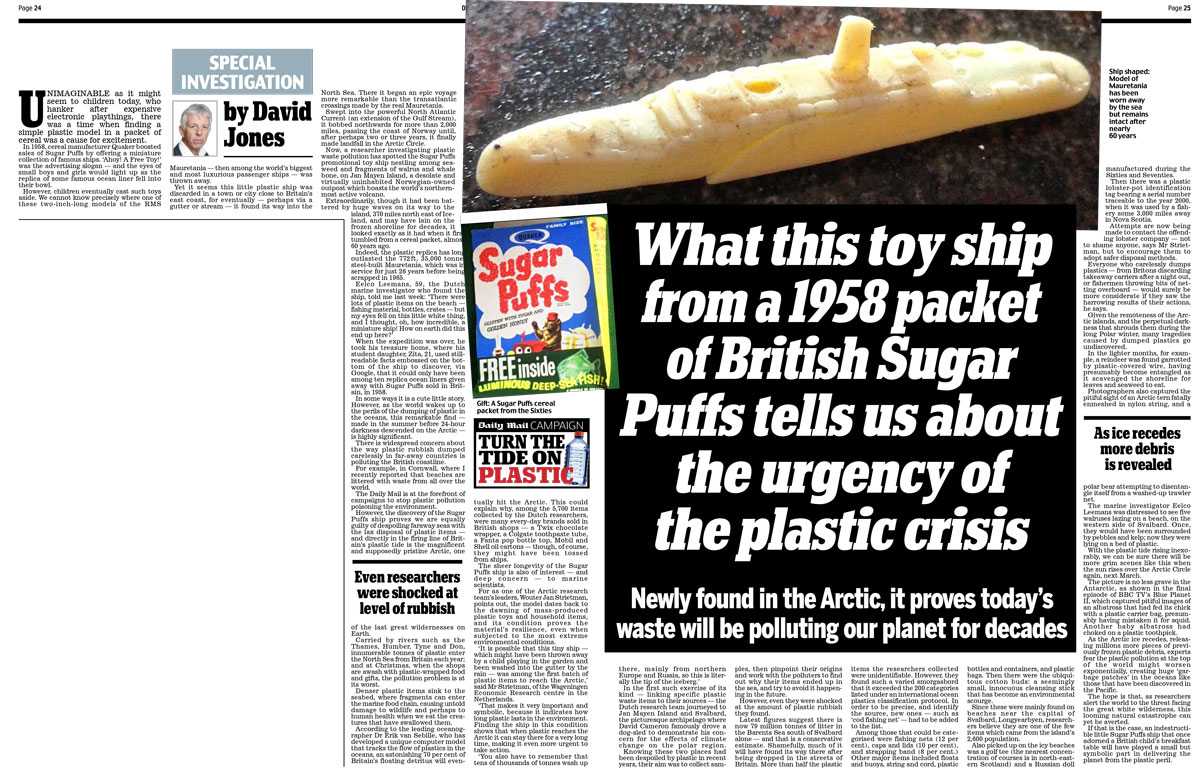 Daily Mail mentions my remarkable find on Jan Mayen in article on plastic crisis
The Daily mail published an article by David Jones, on a plastic miniature cruise ship I picked up on Jan Mayen, one of the remotest islands in the Arctic Ocean. The island is inhabited by a crew of Norwegian meteorologists, researchers and technical staff. The tale care not to pollute the island, so all litter on the beaches is washed up from far away.
On the beach at Walruss Bay I found the tiny model of a ship called Mauritania, which most likely came from England where it came as a gift with cereals called Sugar Puffs – in the '50s!
Daily Mail article (pdf)